Unrestricted creativity.
At Create Tomorrow's think tank, you get a wider view and new ideas. Inspiring speakers and creative students surprise you with new ideas, even at moments when you wouldn't expect it. Using the unlimited creativity of more than 1000 free minds of unrestricted students, you'll be prepared for the challenges of the future.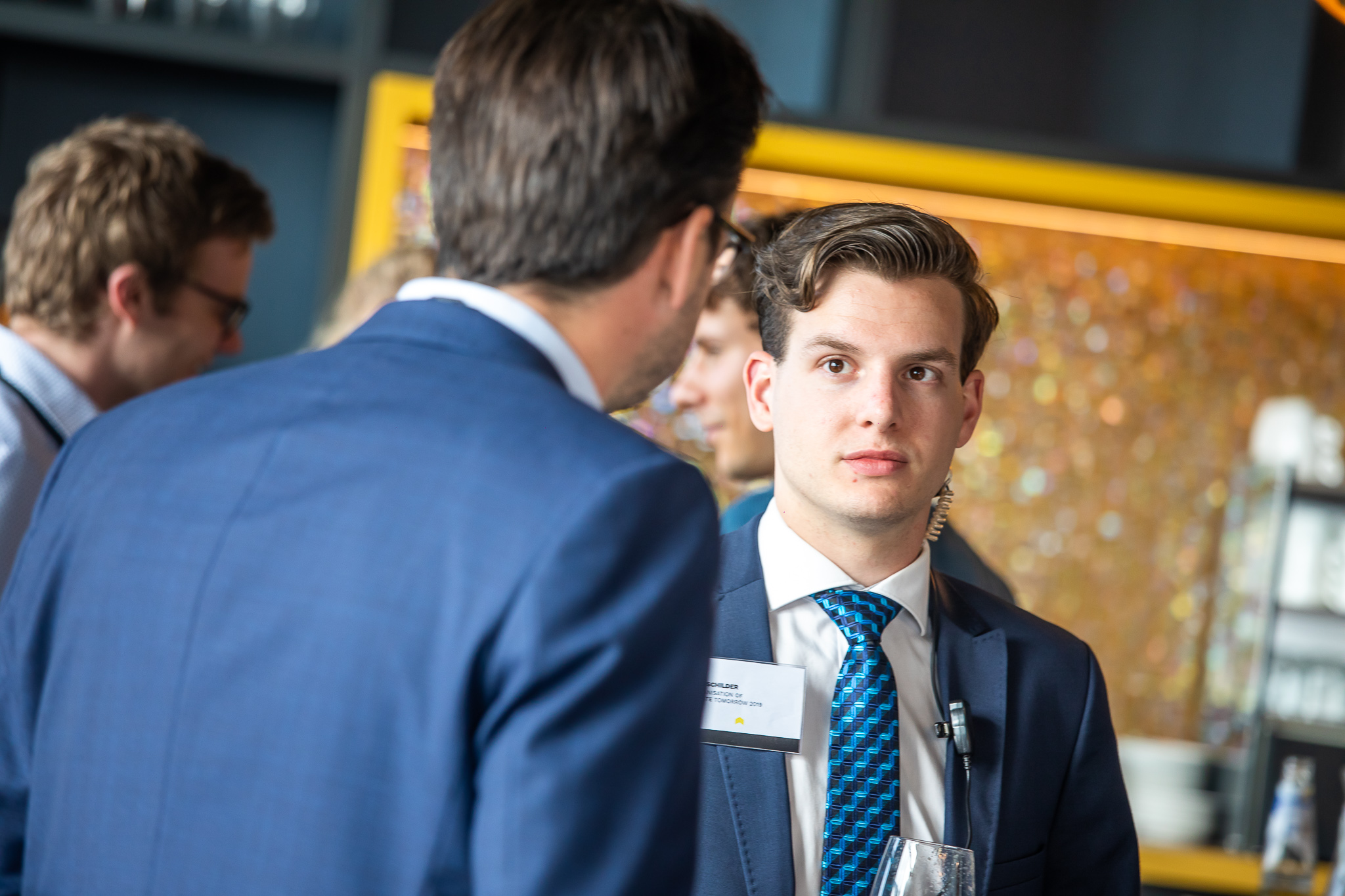 THINK TODAY
During Create Tomorrow, multiple groups of 6 to 8 students will work on your organisation's question or problem for one whole day. This could be a business related case or future scenario. Through close cooperation with these students, we will build solutions that are 'ready to be implemented tomorrow'. Innovative ideas will be invented and future problems are solved before you can see them coming. Think today, Create Tomorrow!
SUBMIT YOUR INNOVATING BUSINESS CASE
Ready to let students reinvent and improve your business with creative ideas? Curious for new solutions that solve a current problem? Contact us at extern@createtomorrow.nl.
PRESENT YOUR FUTURISTIC FEATURES
Wondering what the future could look like, and what actions we should take right now in order to make it a better world? Curious what students think will be best? Join Create Tomorrow's think tank to find out the vision of students , and be prepared for the changes within your work field! Contact us at extern@createtomorrow.nl for an unrestricted view on the future.
Take a look back at Create Tomorrow 2019!
This website uses cookies placed by third party services.