WORKSHOPS AT CREATE TOMORROW
For the online edition on the 29th of May, you can participate in three workshops to prepare yourself for the online think tank! You can attend the following workshops: Design thinking, Reporting your solutions, and Pitching! The topics discussed in this workshop describe all the processes you face when making a case you receive during Create Tomorrow. A short description of what you could expect is shown below. Note that following the workshops is optional, not mandatory! If you are interested and motivated to explore your skills we really recommend it!
How do you sign up?
When you register for Create Tomorrow, you will receive more information about how to attend the workshop by mail!

Design thinking
Friday 29th - 9 am
When receiving a case, probably many questions come to mind. What is the best approach to start a challenge? What are the first steps to take? How do you get everyone involved? During the workshop design thinking, you will learn and get inspired by design thinking: a frequently used method by students to develop new ideas and concepts. This method genuinely guides you in a step-by-step approach to come up with great solutions in a structured way! When looking at our think tank, it might help you process the first steps when taking on your challenge or gives you a new perspective when you get stuck. While brainstorming about great ideas, you get to know some structure to organize them in a clarifying way!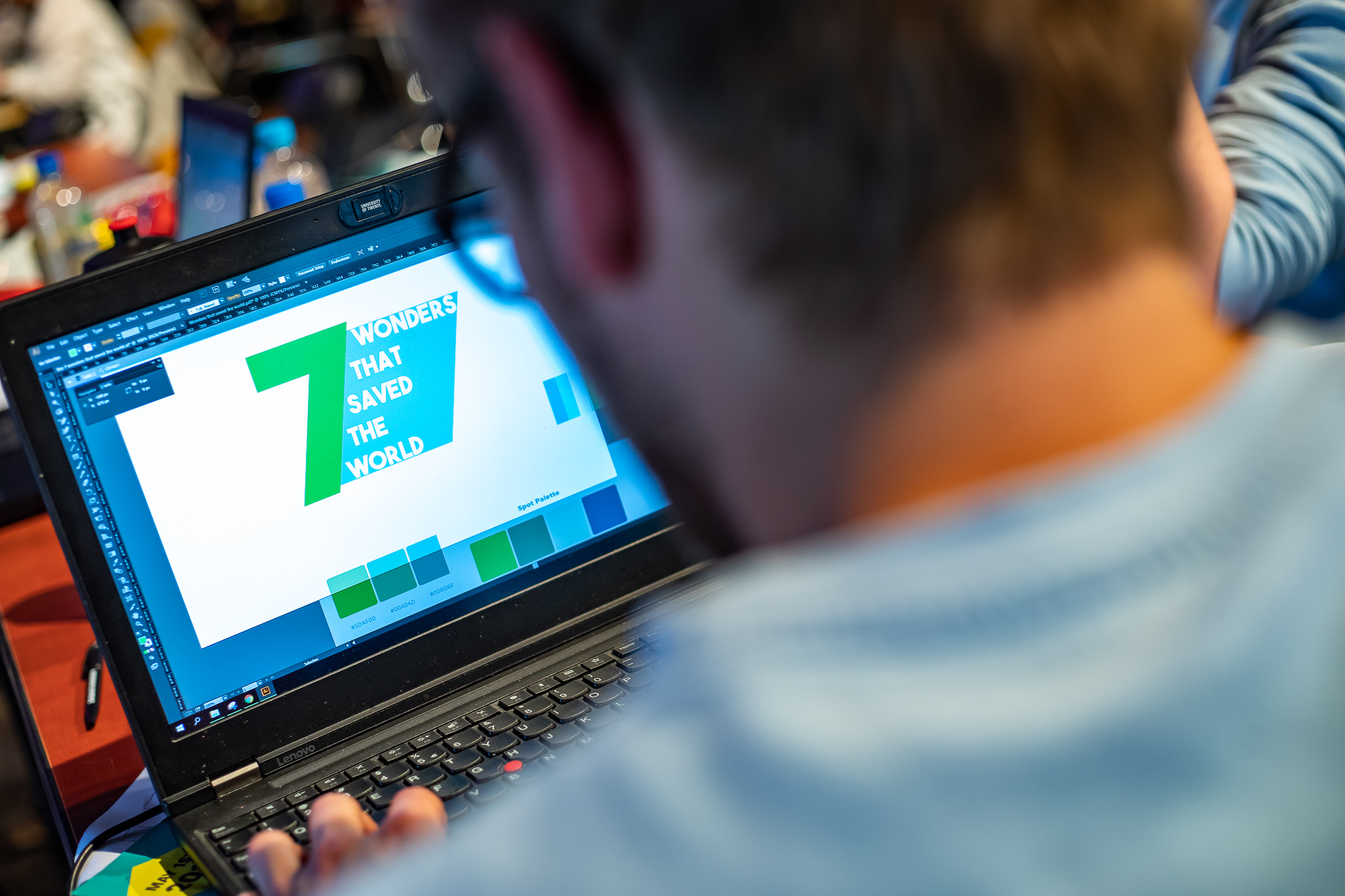 Reporting your solutions
Friday 29th - 10:30 am
After generating lots of ideas, it is a matter of choosing the best solutions. And even more, converting your idea into a complete business model. Aspects like determining the most important factors, stakeholders, and investments come into play. It is important to clarify what is needed for a realization of your solution, including the steps that should be taken. But how do you write that down in just a few pages? In this workshop, we will tell you all about the methods and most important key factors to write down your solution as powerful as possible. Following this workshop will give you a great boost to hand in a complete and convincing report!
Pitching
Friday 29th - 3:30 pm
When having your solution written down on paper, the last essential thing you have to do is to convince others of your great ideas! Where do you start when delivering your story? What factors are most important when pitching your solution? What is relevant to tell and what not? To support you in these kinds of questions, we will provide you many tips & tricks on how to improve your pitching skills! Pitching is a very valuable ability. What are your ideas worth if you cannot convince anyone? In the workshop we provide, an expert in the field will inspire you to come up with a great pitching video. Maybe it is just what you need to convince the jury at the end of the day!