the create tomorrow event
The upcoming edition will be the first physical edition of Create Tomorrow in 4 years! The 2023 board is extremely busy with all the preperations. More information will be announced as we get closer to the event!
may 2
INSPIRE & CONNECT
The first day gives you the opportunity to get to know your team and the companies. There will be workshops to follow and interesting keynote speakers to listen to. In addition to that, a talent of tomorrow dinner will be hosted for students to meet with companies in a more exclusive setting. Day 1 is optional, however, it prepares you well for the think tank on day 2 so participation is highly recommended! More information can be found here.

may 3
follow up
Create tomorrow at a glance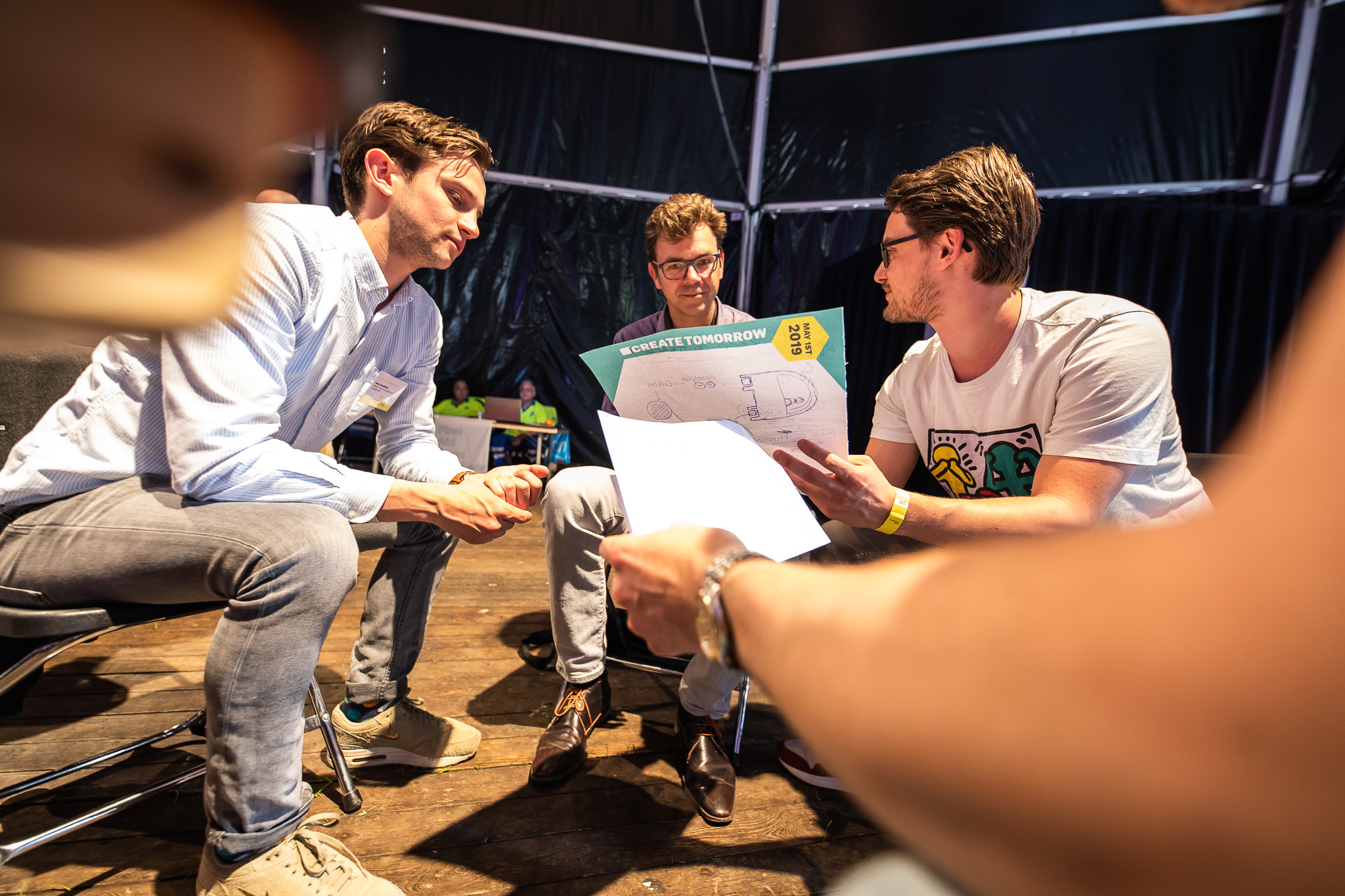 Not only do we impact the future of society, but we also want to create an impact on you. Choose the workshops you want to follow in the fields of your interest.
be innovative. create impact.
Without inspiration, there is no innovation. To stimulate your mind, we have exciting speakers that will take you through their experiences.
All work and no play makes one very tired! That's why we offer exciting entertainment that is sure to energize you! This has been done by De Speld in previous years.
Get to know the companies and their ways of improving and innovating their products and services on our innovation fair.
CURIOUS TO SEE WHAT OTHER EDITIONS WERE LIKE?