It is time to Create Tomorrow! Get ready to work on solutions to the problems of the future and have a chance of winning €4000. 
What better way to start the day than with a spectacular opening show? We will introduce the participating companies and their cases, as well as the dayhost. We hope to get you excited and ready to work on your team's case of interest.
After the opening show, it is time to work on your case. Grab a cup of Simon Lévelt coffee or tea and start brainstorming about possible solutions for your problem. Two and a half hours later you will have to hand it your first draft solution at the brainstorm deadline.
After the first part of the thinking time is done, it is time to relax while enjoying lunch, provided by us, and our interesting keynote speaker! 
Now it is time to make your solutions more concrete and prepare your pitch during the prototyping phase. If you turn out to be the winner of your case, you get to pitch your solution on stage!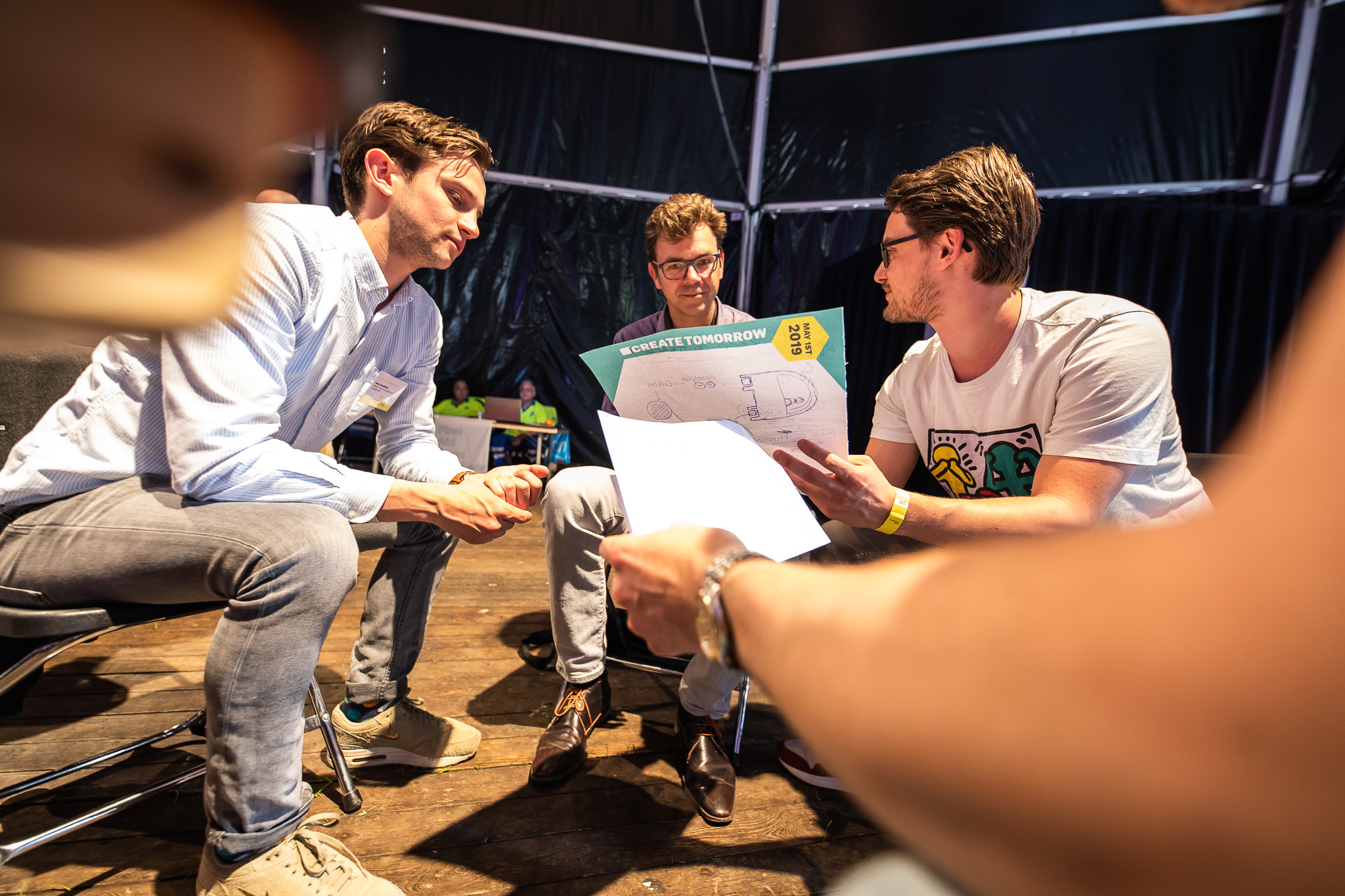 Now that all the cases have been handed in, it is time to blow off some steam. You will enjoy your dinner outside of the tent because when you get back, all the tables will be gone and only chairs are left. It is time for entertainment and and the pitches of the case winners! 
After the case pitches are done, our four-headed jury will decide who is the overall winner and who will win €4000! This will be announced during our spectacular award ceremony. 
After 22:00h the program in the tent has come to an end, however, Create Tomorrow will continue in the Atrium of the Bastille where an epic afterparty will take place! Grab a beer and celebrate all of the amazing solutions that have been invented today.